WHAT IS BIOCOMP PATTERNS?
Pattern-Based Analytics for Trading
---
BioComp Patterns is a financial markets signal generator that uses unique pattern clustering, matching and prediction technology to estimate future movements in the markets. It first scans price history finding and clustering patterns, then associates future price action to those patterns. When similar conditions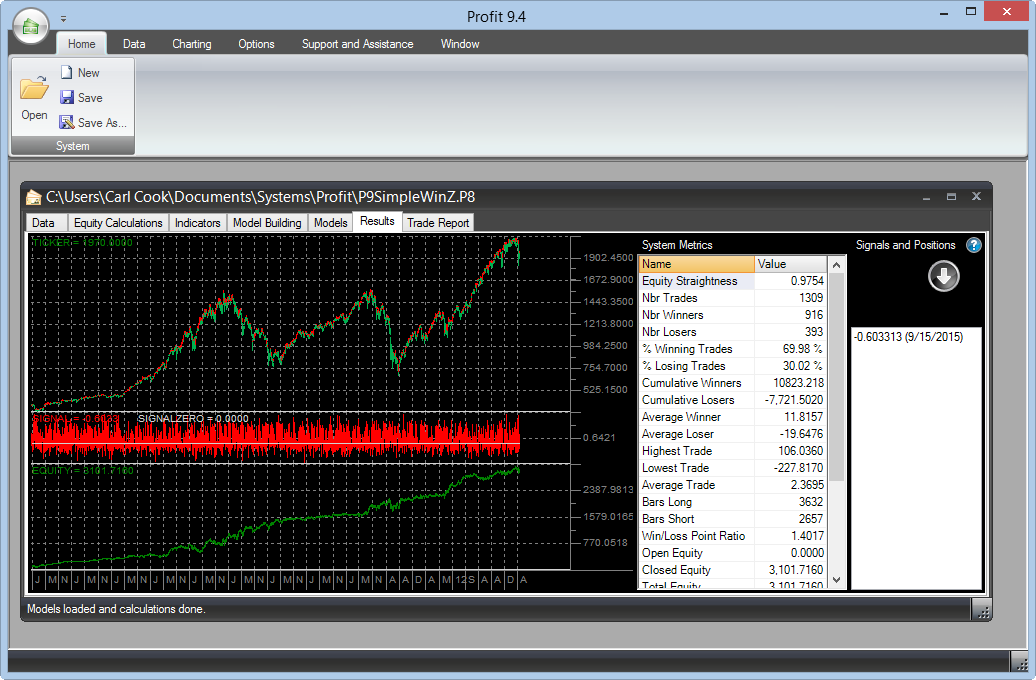 appear they are recognized and price movements are recalled. These future looking movements are then converted into trading signals using a proprietary algorithm.
How Patterns Works
With Patterns, you import raw securities data, build indicators then use those indicators as alternative inputs to a search processes that predicts a "target" (such as the change in the next day's price). The modeling process seeks useful input indicators and performant predictive model types and internal structures. Many models are built and the top performers are brought into Patterns to act as a "committee" of models. The models' signals are combined to create a "System Model" which is more robust. You save your system(s) and each day, or numerous times during the day, update your data and open your Patterns systems and view current performance and signals from which you make trading decisions.
Good for End of Day "Swing" and Day Trading Too
You can use Patterns for end-of-day "Swing" trading, where you take and hold a position (long or short) for some number of days or use the day's forecast to adjust your strategy for day trading, looking to buy dips or short tops depending on the expectation of the day's move direction. Patterns also supports reading intra-day data from text files that have date and time in the first column so you can build intra-day models too!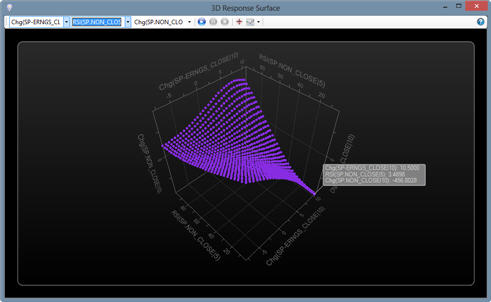 Robustness Verification
Various features enable you to check the robustness of your systems, including holding back and then processing unseen data and 3D response surface displays that graphically show you models' behavioral complexity.
Key Drivers
Indicator sensitivity analysis shows you in a ranked list which indicators are driving the change in the markets.